Is your system a perfect

fit for your operation?
We analyse the existing situation of your operation and propose solutions. For example, even expensive but mismatched clothes might be an investment waste.
Even the best off-shelf solution would be a waste of an investment if it cannot complement daily business operations.
TRE aims to build one tailored system for each customer.
Deploying

just fit

system for you
Deploy an optimal system rather than the best
Visualise your current operational flow as well as assist you in deriving the optimal operational flow in order to build an efficient ERP to ensure that the system fits your operation. Analysis of operational flow for optimisation can also be useful for internal audits and J-SOX.
Contents of Operational Flow Optimization Analysis (GAP Analysis)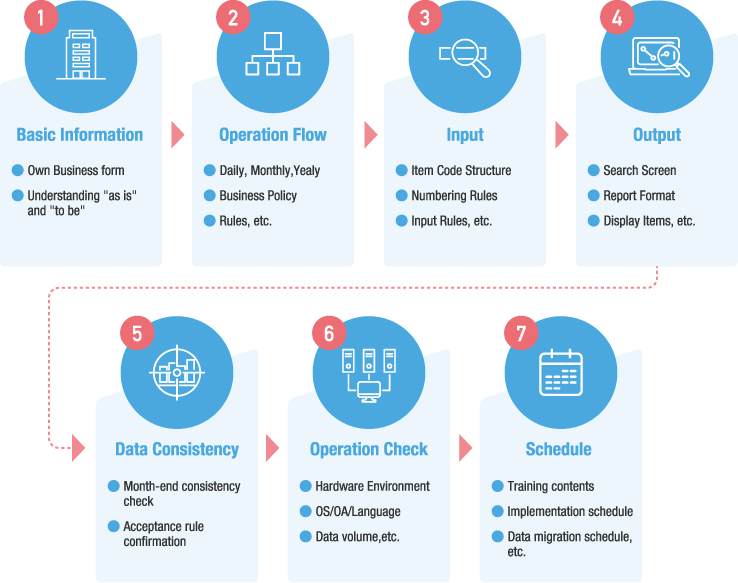 IT concierge-like

personalised framework

proposals
From our package adaptation to tailor-made system development
TRE Support Area
We provide the following solutions based on your demand to optimise, visualise and reinforce the IT corporate governance of your operation.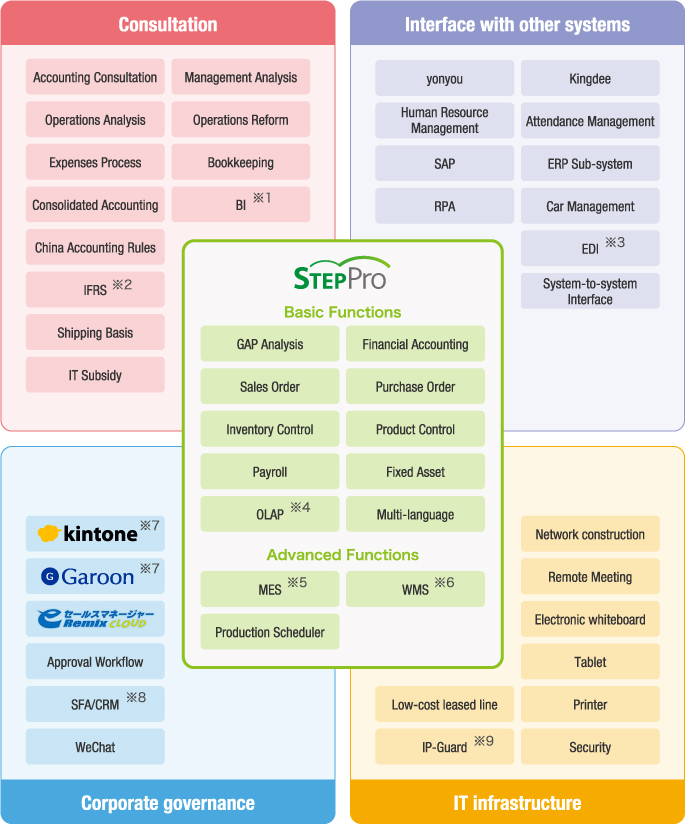 ※1:BI : Business Intelligence
※2:IFRS:International Financial Reporting Standards
※3:EDI:Electronic Data Interchange
※4:OLAP : Online Analytical Processing
※5:MES : Manufacturing Execution System
※6:WMS : Warehouse Management System
※7:Our company is Cybozu's official distributor in China.
※8:SFA:Sales Force Automation、CRM:Customer Relationship Management
※9:IP-Guard(IT Asset Management)
Our Package Introduction