Express Start-Up
Hong Kong・Service・20 staff
Hong Kong・Service・20 staff
From proposal to go-live, express start-up of tailored invoicing and accounting system
Customer Challenges

For customers who want to adopt an unique integrated invoicing system as soon as possible to improve productivity.

1

Off-the-shelf ERP software may not always provide the best practice to customer's unique operations.

2

Only authorized user could maintain unit price so that staff cannot change the unit price.

3

Since invoices and quotations are stored on paper, it can be quite messy when aggregating the extensive data manually.

4

It is time-consuming to take printouts, one by one, to sign and stamp the documents. Customers want to generate documentation with a digital signature and issue from the system.

5

The current operation is Excel based, which are inconvenient for multiple staff members to handle simultaneously.

Our Suggestion
Streamline operations from ordering to billing
1

Optimise your company's operations through GAP Analysis.

2

Provide approval function to restrict invoice unit price change without permission.

3

Real-time analyse reporting by different criteria

4

Only approved invoices can be output with digital signatures.

5

Concurrent access of real-time data.
System Flow Image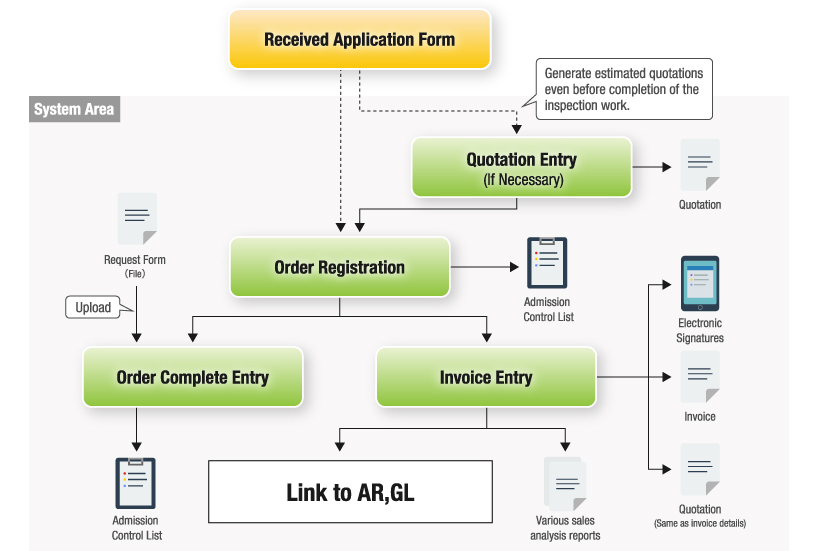 Short lead time from proposal to go-live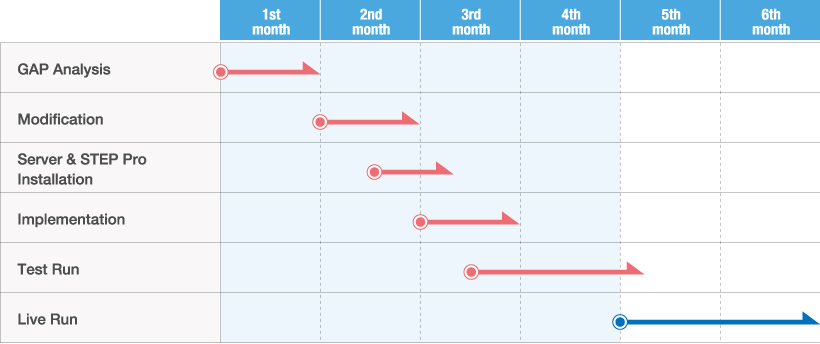 Around 4 months until Live Run