Single Layer Assembly
Hong Kong, Manufacturers , 10 staff
Hong Kong, Manufacturers , 10 staff
Determining single-layer assembly status in real time
Customer Challenges

Gathering data on single-layer assembly progress in a timely manner to improve the business efficiency

1

Each staff member kept job data on their own PC and spent time aggregating the data into Excel.

2

Difficult to obtain sales results and material preparation statuses before the end of the month.

3

Wants to avoid duplicate payments incurred by overlooking advance payments.

Our Suggestion
Centralise single-layer BOM assembly progress data to work simultaneously, reducing time-consuming manual operations.
1

Improve daily operational efficiency and accuracy by unifying master data such as the item code and unit price.

2

Analysing sales and cost through different angles such as by client no. and by item no.

3

The advance payment amount, if any, is displayed during the invoice settlement process to avoid duplicate payment. The deposit amount is noted at the bottom corner of settled invoices.
Simplified assembly work flow image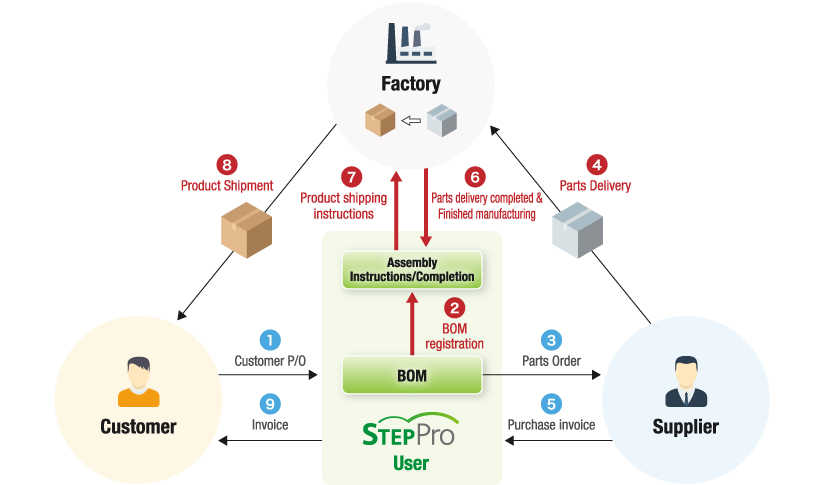 Implementation Flowchart

Around 8 months until Live Run